Restaurant Review: ZAVŌ Mediterranean Restaurant and Lounge @Zavonyc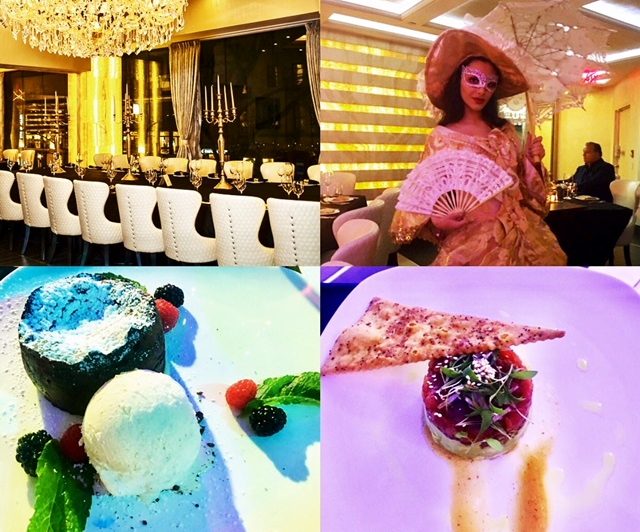 ZAVŌ is a newly opened luxury quintessential Mediterranean restaurant in NYC set over two floors, offering a varied and exciting 5-star fine dining experience alongside fascinating and unique live shows, creating a wonderful modern twist on the traditional 'dinner and a show' evenings out.
ZAVŌ offers a large brunch and light lunch menu as well as a seasonal a la carte menu filled with exactly the type of foods you would expect to see in a traditional Mediterranean restaurant. Fish dishes are heavily showcased offering you a wide range including but not limited to calamari, tuna, sea bass and octopus. There are plenty of mediterranean meat specialities and staples such as olives, feta, vine-ripened tomatoes available on ZAVŌ's broad menus.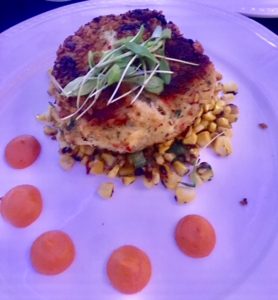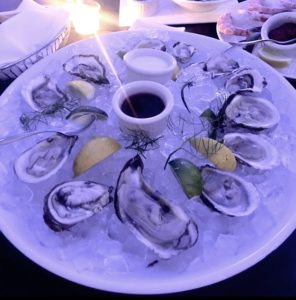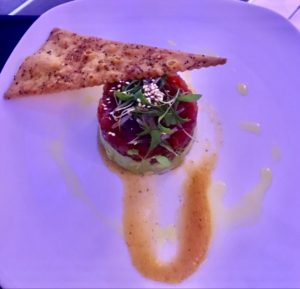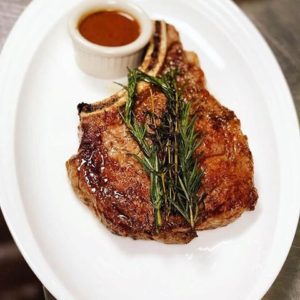 Of course, it wouldn't be a traditional Mediterranean meal without a decent wine cellar available and ZAVŌ's doesn't disappoint. With a large white wine list to complement a beautifully prepared fish dish or choose a red, rose or champagne from an international variety for that perfect pairing. The first-floor entrance located at 1011 3rd Ave, New York opens its doors to a modern, clean and well-lit restaurant setting where you can either enjoy a cocktail served at a sleek marble bar or treat yourself to a beautifully presented appetizer before being escorted to your table.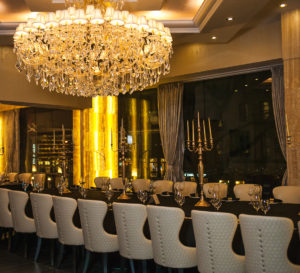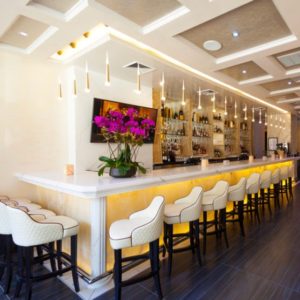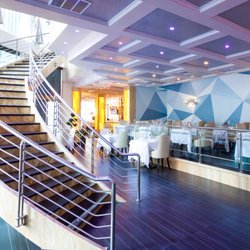 The second floor can be accessed from a private entrance on East 60th Street. You will be greeted by an intimate piano lounge and bar before you are escorted to one of three private dining rooms for 20- 60 seat sitting Déjà vu, Rendezvous and the crystal room. Each room is decorated with crisp white leather seats, ambient lighting and beautiful original artwork separated by sliding walls that easily combine for up to 60 guests offering you a unique and private dining experience.
The Déjà vu room has an intimate feel to it, with room for 20-40 seated guests and floor to ceiling windows offering you a view of New York City's 3rd Avenue. The Rendezvous room has an intimate feel to the room, owing largely in part to the modern décor and lighting. Using the sliding walls allows for 20-60 seated guests making ZAVŌ's private dining rooms one of the best places to bring and dine clients.
The Crystal room however is the jewel of ZAVŌ's private rooms and the largest of the three dining rooms, offering luxury dining under a magnificent chandelier and overlooking Trump plaza. This room is perfect for larger parties where an intimate setting is needed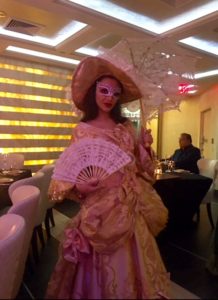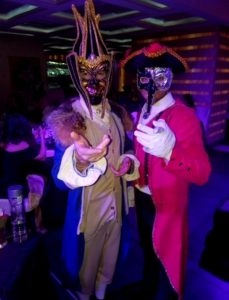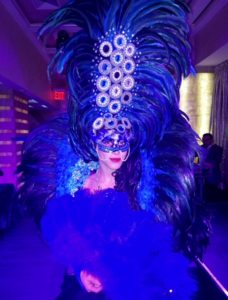 What sets ZAVŌ apart are their unique live entertainment shows where you dine to the chef's special menu which is served to you whilst you enjoy a varied and extravagant evening show such as their recent venetian mystery night and  upcoming show fifty shades of ZAVŌ.  With combined fine dining/theatre level entertainment makes this restaurant one of the places to book for your next evening out. Imagine being in a lavish party setting with a wide variety of mediterranean faire while fulfilling all your senses that's ZAVŌ.
For more info and reservations visit here zavonyc.com