Texas de Brazil Churrascaria Brazilian Steakhouse Tasting NYC Location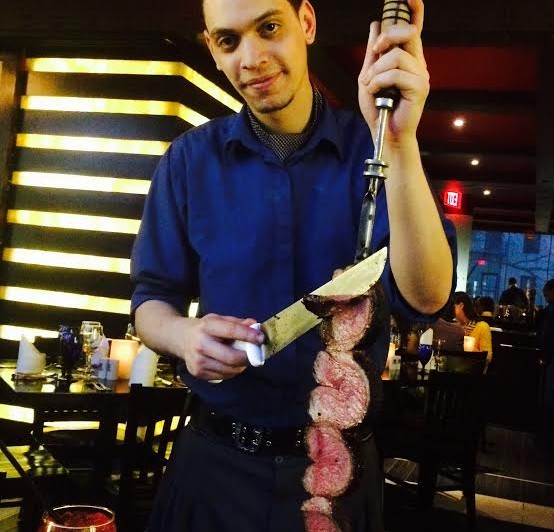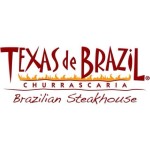 Texas de Brazil Churrascaria Brazilian Steakhouse in NYC is a wonderful all you can eat meat experience for foodies, romantic dinners and families with no reservations required located at 60th street and 3rd Avenue in a spacious windowed enclosed airy 2 floored loft like structured eatery with a club that includes a snack menu over looking midtown near a few famous department stores.  To start I was escorted to my table where I was given a round badge to turn up when ready for the meat service after my salad bar experience that included many choices of  top shelf cheeses, shellfish, sashimi, smoked salmon, deep fried prosciutto and vegetables grilled and raw over 60 choices; enough food for any vegetarian at the level of gourmet quality; so delicious I had to tell myself to stop eating and save room for the meat portion of the dining.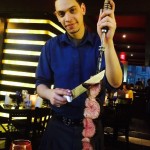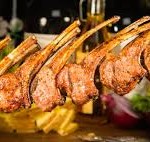 The minute I turned my round disk around to let the staff  know we were ready to be served  the waiters didn't stop visiting our table to slice different cuts of hand picked finely seasoned beef, chicken, lamb, pork and servings of Brazilian sausage. I didn't know what hit me; I was consumed with  juicy expensive cuts of meat so abundant with sides of Au gratin potatoes, authentic traditionally prepared rice and beans and fresh fried plantains.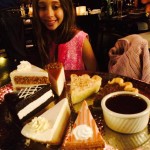 I felt I had consumed enough protein for a month but couldn't stop when a tray was presented with delectable choices of desserts paired and placed with a bottle of Angelica liquor.  I chose the Bananas Foster Pie (light, creamy and fresh).  If you want a dining experience like no other even if your aren't a big meat eater you have to visit Texas de Brazil  for the full dining pleasure experience; well worth the price of $59,99; extra for dessert and drinks that include a vast menu of  Brazilian cocktail specials, wine and beer selection.  visit www.TexasdeBrazil.com  for menu and information or call (212)537-0060.
 https://fashionsdigest.com/texas-de-brazil-churrascaria-brazilian-steakhouse-tasting-nyc-location-texasdebrazil/