22nd annual Urban Tech Gala & Auction #UrbanTech @UrbanTechCenter #HannahBronfman @ValerieJarrett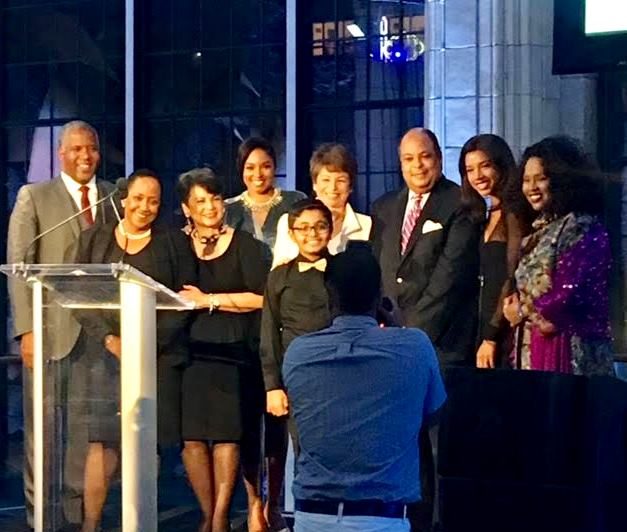 The 22nd annual Urban Tech Gala Award and Auction themed "Investing in Today's Youth-Tomorrow's Leaders" was held June "17" at guastavinos NYC.  Urban Technology Center is a non-profit organization that helps transform the lives of youths in urban communities for more than two decades through programs.
The Youth Leadership Academy(YLA) courses develop students fundamental skills for life effectiveness. Urban Tech's "Adopt A School" program focuses on Financial Network Program, Dignity for All, STEM, and Social Justice & Community Leadership.  These programs are put in place and needed to build social and life skills, improve literacy/scores working with principals within the school system and supplying  for technological and financial skills all needed for a successful future.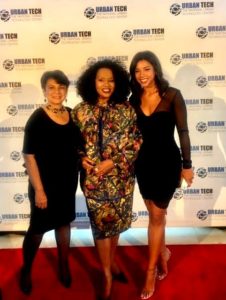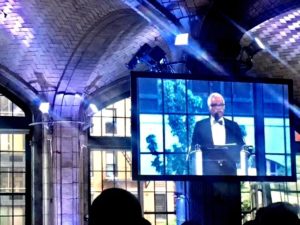 This year's Gala was co-hosted by actor, director, and screenwriter Ted Lange and TV Host, reporter and humanitarian Alicia Quarles with honorees Vicki Fuller, Chief Investment Officer at New York State's Common Retirement Fund, Valerie Jarrett, Senior Advisor to President Barack Obama's Office of Public Engagement and Intergovernmental Affairs and Don Lowery, Senior Vice President Community Engagement at Nielsen. 
Special guest Hannah Bronfman was there who is a DJ, health and wellness enthusiast and founder of HBFIT.com, a unique online community for people passionate about health, beauty, fitness, wellness, travel, music and travel along with being a social media mega fashion "It Girl".  Socialite & avid long time supporter Sherry bronfman was also there as an award presenter.
Attendees included Brendan Fallis, Former NYC Mayor David Dinkins, Vashtie, Jessica White, Allen Maldonado, Laquan Smith and more.
For more information or to donate to this organization please visit  urbantechnyc.com