Love Cafe And Bar For Authentic Eastern European Food – NYC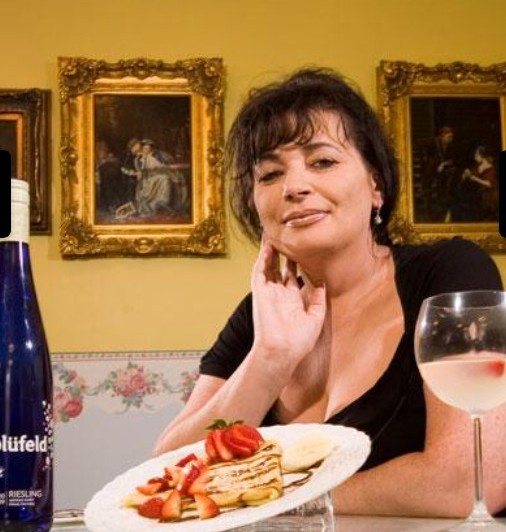 The love Cafe and Bar is a refreshing owner operated restaurant with a large selection of Eastern European cuisine to choose from along with old world country beverages/beers/cocktails.  The owner Margarita Abramov a warm, hard working women oversees the fresh ingredients, preparation, generous  menu and hospitality; always happy to stop by a table to greet the customers. 
For a beverage Monin Italian Soda Served over sparkling water $2.75 and Specialty Beer paired with dishes.  
For Starters we had Traditional French Onion Soup served over Swiss Cheese under french bread and Pierogies that melt in your mouth $8.50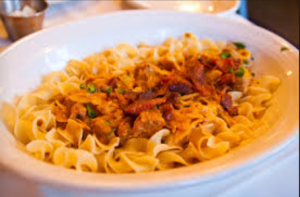 For Main dishes we had Seafood Crepe fresh and Creamy $12.95 and Hungarian Goulash served in a large generous soup bowl $14.95                                                            
For dessert we had Margarita's grandmother's specialty – the Desert La'Belle Crepe with choice of chocolate or vanilla ice cream over chocolate designer sauce and a strong cappuccino $9.95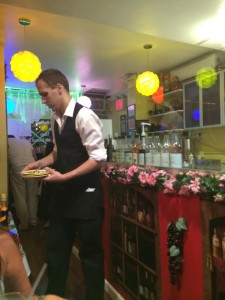 Who would have known you could have a full course home cooked Russia meal with fresh ingredients on crepes made better than in Paris with nostalgic fountain sodas, Russian beers and cocktails for a great price in a comfy/feel good restaurant that if you didn't look out the window would think you were in a romantic Eastern European City. Did I mention poker night! 
www.fashionsdigest.com/love-cafe-bar-authentic-eastern-european-nyc-thelovecafetn37
Hours: 10am-11pm
917-473- 0508
430 2nd Ave. Manhattan, NY   10010