Fathom Travel Impact Vacation Cruising Review @fathomtravel #traveldeep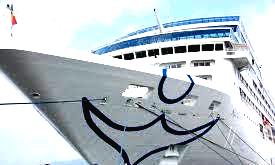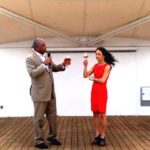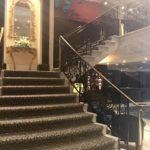 A New way of Cruising was born when Fathom's Tara Russell had a vision and met with Arnold Donald the CEO of Carnival Corporation on Impact Cruising. Tara Russel's brainchild Fathom Travel launched on June 15th 2015  and came to fruition on April 17th 2016 on the inaugural ship Adonia sailing  from Port Miami to Amber Cove in Puerto Plata, Dominican Republic on a 7 day round trip cruise. Impact traveling was a difficult and massive plan to implement needing the help and cooperation of Carnival Corp., Community leaders, infrastructure of local organizations, 85 million dollar port called Cove Island and the acquisition of a 740 passenger vessel that was part of the Renaissance cruise fleet.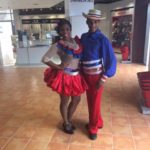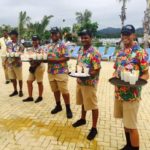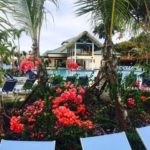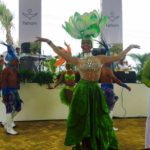 The inaugural sailing itinerary to the Dominican Republic sta 1 day at sea where you are served Dominican Republic inspired drink specialties and cuisine, receive on-board social impact seminars and training.  You also have a choice to relax and recharge with a library, spa, pool, 2 whirlpools, gym, 4 lounges and four varieties of cuisine spots from casual to fine food – buffet, grill and Pacific and Ocean Grill restaurants. There are 4 types of cabins outside/inside balcony and suite; even the inside room is spacious with a desk, couch and twin beds that can convert to a queen.  When the ship docked for 4 days on land my daughter, associates and I walked to Cove Island to relax, swim and get the sun in the large pool and slide but there are lots of other choices such as a zip line, cabanas, dining, entertainment, shopping, sea and land excursions, beach getaways, deep sea fishing & catamaran, water sports activities, golfing, culinary/city tours, and ATV off-road.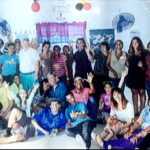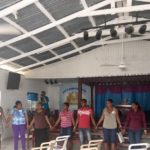 Since attending the Social Impact Seminars we learned there are many Impact choices including a Cocoa Coop –  chocolate making and packaging by hand for retail , Reforestation – clearing land to plant seedlings; we agreed to choose the English teaching Impact excursion where you teach english to families in the surrounding towns. When we first met the families we were given english text books to use; paired off with a family (your choice) and went to their home.  It was enjoyable there were 10 family members and throughout the lesson we all  laughed while trying to pronounce each other's language – english/tropical Latin creole.  I found the family to be enthusiastic, ready to learn, warm and grateful for the help they were receiving from us and Fathom Travel plus my daughter was getting  a wonderful learning/teaching experience that will stay with her as a lasting impression.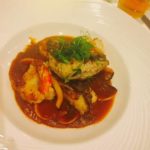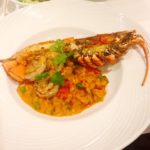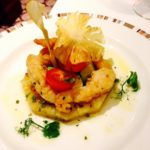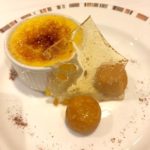 The freedom of being able to go on land anytime for social impact/individual excursions and Amber Cove was a good mix of activities; I especially enjoyed my home on the Adonia a mid size ship, easy to get around with a festive sun deck, tropical cocktails, salt water pool and a running track on the top deck a big plus for me. My favorite meals were at The Pacific Grill done in an elegant Gatsby design that offers a wonderful variety of the local Faire- Fine and Fusion food. There were plenty of activities for the kids to do including evening events from Dance happenings to a costume party.
Here's a little secret; just because this is a social Impact Travel Cruise does NOT mean you will only be volunteering; you will have a wonderful feel good experience like none you ever had before at an affordable rate. For more information visit www.fathom.org/adonia-cruise-ship
 fashionsdigest.com/?p=8262&preview=true