Restaurant Review: GABY BRASSERIE FRANÇAISE for OpenTable Diner's Choice Award 2018 #GabyNYC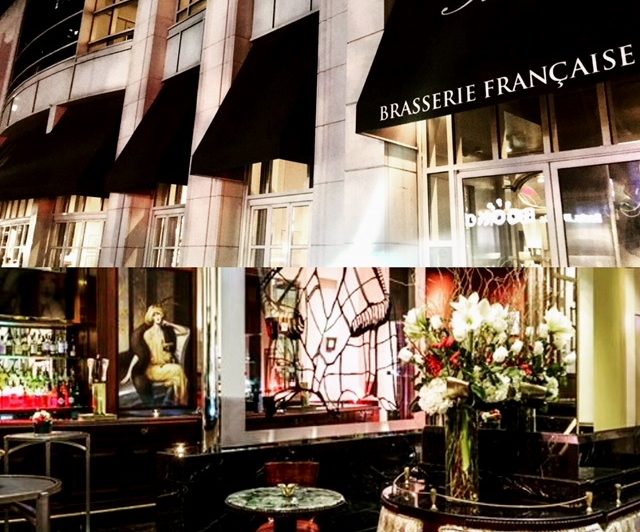 The Gaby Brasserie Française restaurant recently opened in the Sofitel Hotel NYC between fifth and sixth Avenue and 44th street amidst some of the city's best attractions within 5 minutes walking distance to Broadway shows, Times Square and art galleries. The Gaby Brasserie Française attracts theatre goers, offering exclusive theatre menus for patrons to enjoy their meal before or after the show. 
Gaby Brasserie Francaise has received an OpenTable Diner's Choice Award 2018 – recognised as an outstanding restaurant  based on feedback from thousands of local diners so I had to come in to review this new eatery.
Upon entering the hostess greeted our party warmly and entered into an ambience that felt calming yet dynamic. The décor is a mix of modern and traditional that features a variety of art. The arrangement of the seating and furniture is elegant; complementing the smooth italian marble flooring.
Gaby's offers a daily menu for breakfast, lunch and dinner. Bakery goods are made daily and a wide selection of contemporary, traditional, fusion and even low-calorie styled dishes are available. You can sample an endless brunch menu on Saturday and Sunday between 12 and 3 pm. The restaurant offers a fine selection of champagne, wine, and whiskey to complement the food. 
Executive Chef Robert Hohmann's comes from an classic French and American cuisine background and makes practically everything from scratch using the freshest ingredients including freshly prepared stock, gravy simmering for hours for a taste infused with the main ingredients to create an authentic flavor.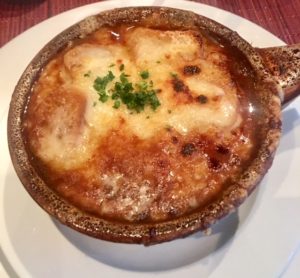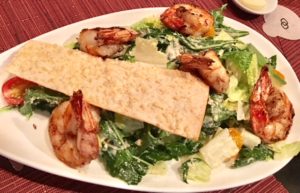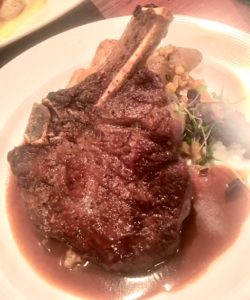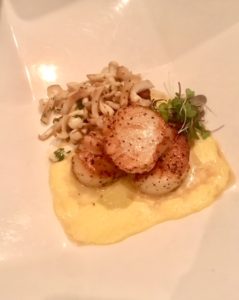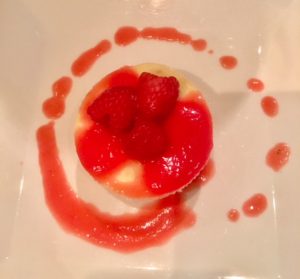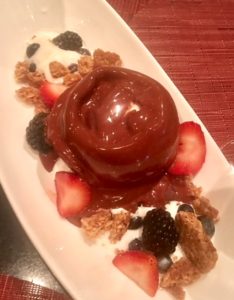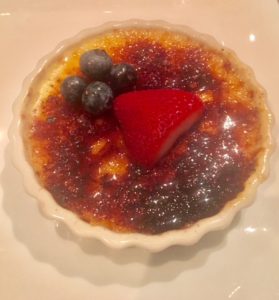 The french onion soup with fresh beef consomme tasted amazing probably the best I ever had. The rib eye steak is handpicked by the Chef himself and aged perfectly which for me is about two weeks for just the right amount of tenderness and full flavor paired with the robust brown sauce complimenting the natural flavor of the steak. The fresh seafood has a rich, smooth texture. The vegetarian dishes taste as if picked the same day day including the finger potatoes and the baby mushrooms.
Gaby Brasserie Française is inside the Sofitel Hotel convenient for catering private events; whether it's a special dinner, weddings or a conference at one of Sofitel's many meeting rooms.
I was pleasantly surprised on many levels on my dining experience at The Gaby and highly recommend adding this eatery to the list of places to visit for tourists and locals alike where you can get an extraordinarily authentic experience of French food in true NYC style.
For Info and reservation visit here – gabynyrestaurant.com