Kitchen Sink Food & Drink Restaurant in Beacon Hudson Valley NY @HudsonValleyMag #Kitchensinkny #beaconny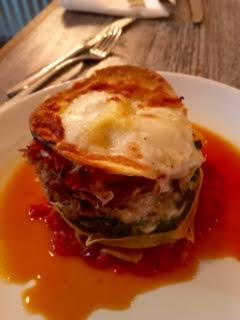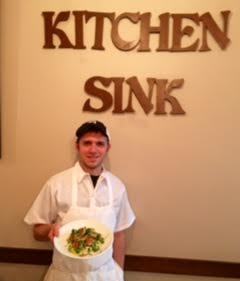 Kitchen Sink Food & Drink Restaurant located at 157 Main Street, Beacon NY – Duchess County in the Hudson Valley a town that has gone from sleepy, blue collar community to weekend getaway with restaurants, cafe's specialty breweries, food trucks, world-class art and boutiques; all walk-able.
Chef/Restaurant owner Brian Arnoff is a Duchess County native who believes in giving back to the community by sourcing the food locally (farm to table) for the freshest/nutritional value and to support the farmers that make up the foundation, history aka roots and economy of the community.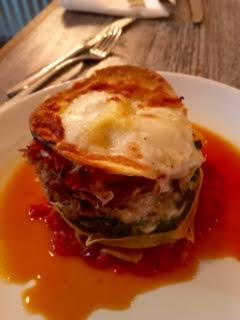 Before arriving at the kitchen sink I was tipped off by a friend that lives in the Hudson Valley that 1 day before I was to do a menu tasting Chef Brian Arnoff and his restaurant were reviewed in the Poughkeepsie Journal on February 6th with the title of article that read "Chef gives back to school, community". The article continued with how Chef Arnoff gives back to the community by sponsoring charities and benefits to raise money for communities in need. Going back to the roots really is a physical thing since Chef Arnoff has experience in other states such as owning a lucrative Food truck business and working at the Four Seasons Hotels and Resort as a cook.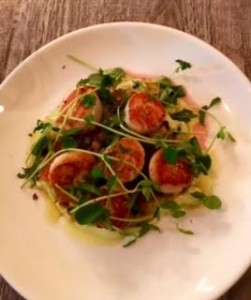 Stepping into the restaurant I noticed they do a lot of take out; the surroundings are cozy & quaint with a Williamsburg Bklyn feel and the menu has fish/poultry and meat dishes done up with vegetables in an interesting way.  I didn't do the full menu tasting but what I did sample my favorites appetizer would be the Chicken Liver Pate with Hard cider gelee, apple butter and pikled beets -smooth & creamy pairing well with the accommodating crunchy cracker.  My favorite main course is the special plate of the night – scallops with vegetables and sauce that were succulent, tender and naturally sweet followed by the Beer Braise Pork Lasagna plate with b'echamel Provolone, greens, sundried tomato and strong pork flavor resembling European grown pork farming and the Spiced Lamb Meatballs plate with Maple Glace, panisse, goat cheese and sweet potato for an eclectic reproduction of taste fusion explosion. The beers were local and fresh and the wine menu was pleasing.  My desert choice was the Crispy Dough ball served with jam that I still crave to this day.  Go visit this healthy and eclectically savory restaurant after enjoying the county shops and mountain scenery for it's not the Beacon you remember and say hi to Chef Brian Arnoff for me.  Please visit  www.kitchensinkny.com   www.poughkeepsiejournal.com/greattastes