Málà Project Restaurant Opens New Location In Bryant Park NYC @malaproject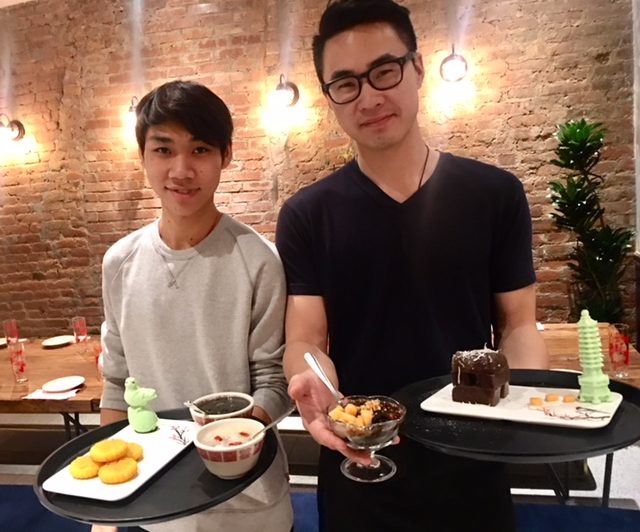 Málà Project Chinese Sichuan Restaurant known for their East Village location where it is hard to get a reservation has recently opened a midtown location in Bryant Park NYC. 
Málà's Chef, Qilong Zhao from Chengdu, in southwest China prepares fresh authentic Sichuan food served mild to spicy for lunch and dinner.
We made a visit to 
Málà Project 
in the afternoon walking into a 
minimalistic wood decor atmosphere where pleasant, attentive wait staff handed us 
full and lunch special menus. 
Surrounded by celebratory like customers enjoying their meal we 
ordered from the lunch special menu since there is a large variety of appetizers, Dry Pots & options to choose from.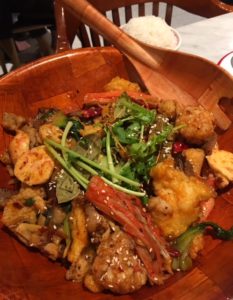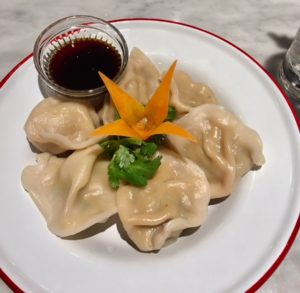 For appetizers we chose lotus root, bok choy, tofu pocket, pork dumplings, glass noodles and 2 orders of 
Crab Stick Cool all super
 affordable at $3.00 & $4.00 an item. For the main course we chose the Chicken over Thighs Dry Pot and added baby bamboo shoots, Crab stick, corn, tofu and shiitake, King Oyster mushrooms from $3-$5 an item. 
We ended our meal practically ordering the whole desert selection including Grass mocha, cool bean jelly, rice ball in wine, black Sesame Soup and cookies with a pot of jasmine tea to experience the sweets from the southwest china region.
   
Málà Project's fresh ingredients, authentic Sichuan cooking with spice choice and plenty of options for meat eaters, vegans, vegetarians and anyone who has specific food allergies makes for a guaranteed great meal.
Hurry in soon while there are tables available without reservations since this location will get noticed and become a hit just like it's downtown location with reservations filling up quickly.
 Málà Project
41 West 46 Street NYcC
212 353 8880