Costa Rica For Luxury, Adventure & Environmentally Friendly Resorts @RiuHoteles @OccPapagayo #aeromexico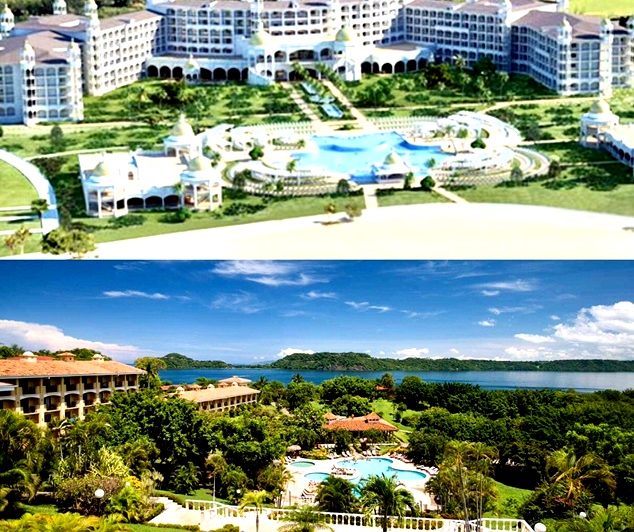 Costa Rica a Central American country is becoming very popular as a vacation/getaway destination where The Pacific Coast is on the west side and Caribbean Coast is on the East. Terrain shifts, wetlands, plains, low coastline and valleys in the interior of the country to inland areas consisting of rugged mountains (dormant volcanic) peaks provides for a rich variety of vacation choices.
The Occidental Papagayo Adults only all inclusive is located on the west coast called Guanacaste in the Gulf of Papagayo considered a luxury full service resort for adults that want to relax and make it a romantic vacation or wedding /honeymoon destination. Set on lush tropical gardens with grand northern pacific coast views this tropical haven offers one of the most romantic experiences.
The hotel has 163 rooms sprawled out on the property with 5 room categories from deluxe standard rooms with all amenities included to luxury suites with Royal Club Grand Papagayo VIP Access. Couples who want a low key vacation enjoy pool concierge drink service, free-form freshwater swimming pool, 4 restaurants and a full service spa.
For active couples there is plenty of activities offered at this hotel with non-motorized land and water sports, tennis, bocce ball, chess, kayaking, bird watching, day and night activities, Disco, nightly entertainment and golf, tours/excursions concierge service. When you want to plan a wedding, honeymoon or business trip there is a Special Hotel Package service dedicated to taking care of all your special occasion travel needs.
 Contact Occidental Papagayo for more information and booking.
The Riu Palace in Guanacaste all-inclusive 5 star family friendly and adult luxury resort lies directly on the beautiful, fine-sandy Matapalo beach with 538 rooms within 5 categories from Jr. Suite to 2 bedroom family suite. The hotel's idyllic beach front property location dive shop offers Sailing, Snorkeling, fishing, Motorized & non Motorized Water Sports. Horseback riding is a short walk on the beach where you see and hear howler monkeys while riding the trail.
There is a wealth of activities and dining choices within the hotel including 5 restaurants, multiple bars including 1 swim up, 4 pools, Gym, Tennis, Children's Play Area, day/night activities program, Billiards, Casino, Family Night Club Entertainment and more. Concierge service is available for booking on property Renova full service Spa and off property golf and varied eco- friendly, nature and adventurous tours/excursions conveniently close to resort.
Contact The Riu Palace in Guanacaste for more information and booking.
Diamante Eco– Adventure Park Located high above the Guanacaste coast a few miles drive from The Riu Palace and known for the longest dual ocean-view zip line cable in Central America called "Superman" where you speed over the gulf in a superhero position. The zip lining tour takes around an hour ending with a thrilling sponge cord free fall jump.
The Diamante Animal Sanctuary is an exotic experience where you can watch Costa Rica's different monkey species, birds, wild cats, reptiles, spiders, sloths and more up close. Conservation is taken seriously in the sanctuary/region where all rescues are brought to Diamante by The Costa Rica Ministry of Wildlife (MINAE). A variety of packages that include ziplining, lunch and animal sanctuary are available as well as Horseback riding and ATV rentals.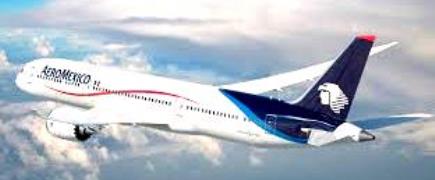 Best way to get there –
There are more options of  flying  to Costa Rica today without using US Airlines. I booked Aeromexico that offers daily service from JFK and other US Cities to San Jose through the Mexico City terminal. Aeromexico surpassed my expectations with newer, more roomier planes, higher standard of service and complimentary full meal/beverage for every travel class. Best of all my Aeromexico flight was on time a big PLUS since I have a history of flight delays with US airlines. Want more of an enhanced flight experience? Aeromexico Clase premier offers 180-degree full flat bed reclining seats, more legroom, fine cuisine, wifi and personal on-demand access entertainment system.  
Aeromexico Salon Premier in Mexico was recently updated with spa, private relaxation spaces and showers totalling 10 lounges within Mexico. Salon Premier offers VIP experience complete with professionals ready to help you relax with complimentary food/beverages/magazines/fax service/Wifi/flight monitor and phones making it easy to wait in comfort for a connecting flight.
.