Moon Palace Jamaica All- Inclusive Ocho Rios Resort #MoonPalaceJamaica #ThePalaceLife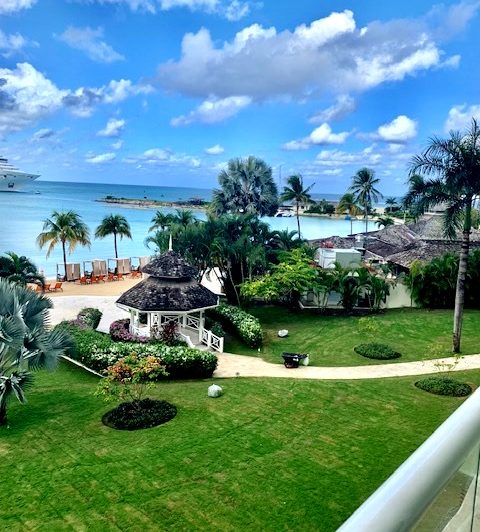 The Moon Palace is the newest Palace Resort and the ideal spot for a family or adult-only break at any time of the year thanks to a climate which is warm and tropical with a small chance of inclement weather due to the stormy season. We visited in December with great weather, soft sand and warm caribbean water for a relaxing getaway before the frenzy of the holiday season begins.
The resort is located 90 minutes away from Montego Bay airport. Finding a flight is easy with loads of available nonstop and direct flights from many US cities and you can take in the lush vegetation and environment this tropical island has to offer as you travel to and from the airport.
What does everyone want from a perfect Jamaican vacation? Sun, sea, sand, cocktails? We enjoyed them all at The Moon Palace. Our room was absolutely stunning; no matter which of the 700 rooms
you're allocated you're still guaranteed at least a partial ocean view and the amenities were incredible.

The furnishings were stylish and comfortable and we appreciated the separate seating area especially when relaxing in our room, enjoying a drink from the mini bar or the in-room liquor dispensers which serve up vodka, tequila, rum and whiskey. We took advantage of the free Wi-Fi and the 24-hour room service liberally during our stay!
Vacation really does have to be all about the beach and we sure weren't disappointed! Lush palm trees line the stunning white sands which are lapped by the gloriously clear Caribbean Sea just steps away from our room.

With a choice of casual and formal dining spots, bars and lounges, there's always somewhere to indulge in the all-inclusive treats while the kids playroom, pool keep the little ones are entertained.
The Playground playroom is designed to make the kids' stay even longer with plenty of fun games to try, including air hockey, foosball and a program of planned games and activities. Open between 10am and 10pm every day this is the perfect spot for even your younger members; under four with supervision.
Family time can be spent in one of the pools or trying out the Flow Rider; grab lunch at the outdoor pizzeria and see who can stay on their boards the longest.
I chose to simply relax and unwind on the spectacular beach where I enjoyed jerk chicken, buttered corn on the cob from the Jerk hut and a red stripe beer.
Dining is always a big part of every vacation, and you'll be spoiled for choice for options at the Moon Palace Jamaica. We were very impressed by the five restaurants and six bars that are on the property and centrally located; meaning you don't have to walk far to get an amazing meal.
The Boulangerie has a European feel and with its mouth-watering array of pastries, ice creams and crepes all complemented by specialty coffees. This self-service coffee shop is open 24 hours a day for a casual snack.
When it comes to family dining, the Buccaneers Reef is ideal. Its all-you-can-eat buffet serves up both international and local cuisine, so there's sure to be something for even the most picky family member to enjoy at breakfast, lunch and dinner.
If you're looking for something more formal for a romantic meal for two, La Gondola should be your number one choice. With Italian cuisine a la Carte options, this restaurant serves delicious contemporary and traditional flavors in a smart environment.
I especially enjoyed MoMo Japanese restaurant that serves authentic Teppanyaki cuisine showcased in a more formal environment. Want to dine with a stunning mountain vista before you? Pier 8 welcomes you for a traditional and casual seafood lunch or dinner. If you like to keep it super casual with the 1950s and 60s vibe of the American-style the a la carte Pool Bar is where you can eat all the barbecue and hamburgers you can manage!
No vacation is complete without a few drinks in the evening (or maybe by the pool!) The casual Lobby Bar is open until midnight but if you're looking for a more intimate and glamorous atmosphere the Piano Bar is waiting with its specialty martinis and group singing with the pianist who can literary play any tune and style of music for great fun.
The Aqua Lounge is open 24 hours a day so you'll never need to wait for a top-shelf drink; while the Fresco Juice Bar is ideal for pursuing your health goals. Let's not forget the all-inclusive 24-hour room service of course, just in case you can't drag yourself away from the comfort of your room!

The luxury amenities don't end there. The fabulous spa with hot & cold plunge pool offers relaxing massages, herbal steam baths and a host of other pampering treatments to help you re-energize and de-stress from your busy lifestyle.
The night life is fantastic too with a show every night after dinner from diva inspired singing performances, Jamaican dance troops to a magic act that's a lot of fun for kids. After the show we visited the dance club to join in on the Jamaica Funk line dance before retiring to our rooms
to open the sliding doors and curtain and soak in the lovely view and island fragrance before bed.
Opening your wallet is not needed to swim with the dolphins, romantic dinner on the beach, sunset cruise, snorkeling & Dunn's River falls excursions or indulging in a relaxing massage spa service since guests who stay 7 nights receive $1500 resort credit. If your feeling adventurous travel to lovely Ocho Rios only 5 minutes away.
Water sports- Hobie cats, Kayaks, and Water Bikes are included in package. If you can tear yourself away from this luxurious property there are organized tours to explore the island. I especially would have liked to do the snorkeling tour on a schooner boat that departs 100 feet from where I was sunning and Swim With the Dolphins a 5 minute walk on the pier; but I was too contented to make reservations.

We had an absolutely amazing time at the Moon Palace Jamaica and best of all, we returned home refreshed and feeling ready to take on anything the holiday season could throw at us! I wouldn't hesitate to recommend this gorgeous resort to anyone looking for a Caribbean paradise vacation so check out what the Moon Palace Jamaica has to offer by visiting Moonpalacejamaica.com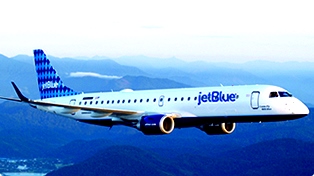 JetBlue is the way we go to Jamaica with plenty of non-stop arrival departure times from the NY and NJ area that have convenient connections. When I travel with jetblue I know it will be a smooth on-time ride with a great selection of complimentary new films, Wifi, snacks and beverages including Dunkin Donuts coffee so I can enjoy watching my movie and receiving important emails on the flight. Getting to Jamaica has never been easier with our favorite airline.