Monster Products – leading the Trend In Headphone Technology #BeInYourElement @MonsterProducts #NYFW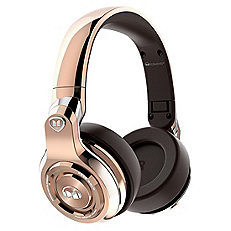 Monster Products has a rich history of technology under Founder/Inventor Noel Lee a musician who toured in a band as the drummer of Asian Wood in 1978.  Lee wanted to make his band sound better on the road, with a passion for engineering and audio sound started tinkering in his garage that led to the invention of the Audiophile Speaker Cable in 1979.  A new product for audio equipment was born instead of using a zip cord (electrical household lamp wire); thus revolutionized the audio sound market. Monster was also the first one to create a celebrity endorsed Tech products when Monster partnered with rap artist Dr. Dre and Interscope Records in 2007 to design and manufacture the Beats Electronics line of headphones called "Beats by Dr. Dre".
Noel Lee is still passionate about sound and very much involved with the design and tuning of all Monster products.  Monster continues to live in the grip of new innovation with CES 2016 naming Monster 24K Bluetooth Over Ear Headphones as the product included in 14 of the most promising new headphones; considered a huge acclamation since there are hundreds of headphones on the market.
  
My favorite of the latest Monster headphones is the Monster Elements Wireless Over Ear Headphones that just debuted in S/S NY Fashion Week 17 considered one of the most popular tech accessories showed in presentations and runways with 6 different trend setting designers. While Element headphones in rose or gold with a sleek/modern design speaks to the fashion side they also have a serious Tech side – transmitting wireless audio Active Echo Suppression in CD quality sound over Bluetooth with a Micro-USB port on the ear cup used for devices that only have a digital connection, easy to adjust volume/control music by swiping finger across touch panel and Monster sound. 
Monster continues to be tireless in innovating audio products, known as the world's leading manufacturer of high performance cables that connect audio/video components for home, speakers and headphones selling over 5000 products in 160 countries.  Can't wait to see what Monster has in store for 2017.