Whynot Bistro / Whynot Jazz Room NYC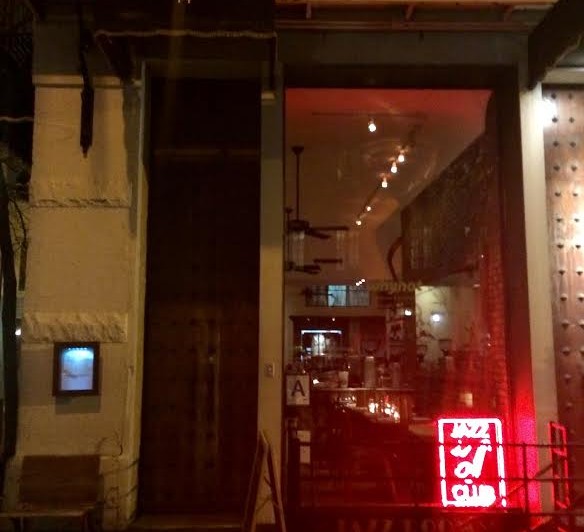 Whynot Bistro / Whynot Jazz Room on a lovely cross street of Christopher and Gay in the West Village of NYC is also known as Upstairs Downstairs French fare and Bistro.  Walking from the charming street sidewalk into the Bistro that holds huge antiquated windows letting in the character surroundings of the village I was magically transported into a Parisian Bistro in France.   
To start off for my appetizer entrees I had ahi tuna tartare prepared minimally to enjoy the freshness a portion almost big enough to have as a meal / Escargots drenched in  parsley butter, fleur de sel (hand selected sea salt from Portugal) so good that I had to dip my bread in after finishing the snails and Chicken liver mousse with brandy, crushed apples for fragrance notes and texture filled to the top of a good sized glass jar with side toast enough for 4 or more people.
My main  course dishes -Scallops – sweet / large Scallops on top of salsify puree potatoes, smoked bacon truffles and Lardon (small strip pork fat) made for an absolutely delicious combination / New Zealand lamb chops with the rich taste from grass fed lamb, fingerling potatoes, sipmle salad with whole grain mustard. For desert I had the Crème brulee – deliciously caramelized and just sweet enough / Chocolate soufflé with a decadent creamy pudding effect inside.