Morimoto Sushi and Sake Pairing Yacht Sailing Cruise @ClassicHarbor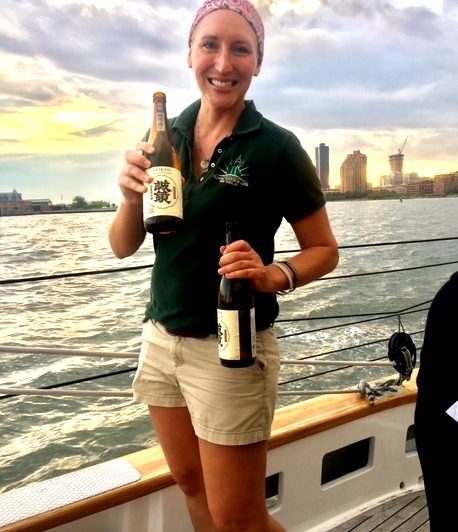 Morimoto Sushi and Sake Pairing Yacht Sailing Cruise is run by Classic Harbor Line located at Chelsea Piers in NYC. This Line has been around since 1999 expanding soon after with 9 vessels in four locations along the East Coast of the United States: New York, Boston, Newport and Key West specializing in ticketed events, private charters, corporate outings, weddings and celebrations.
Classic Harbor Line began its partnership with Iron Chef Morimoto in 2009 through various cruises on different vessels. Currently the Cruise runs on the elegant 1900's styled 105 foot 2.0 schooner constructed in 2009 as a tribute to the first of its kind to win America's Cup in 1851 making it's first NYC operation in 2011.
Made to look classically styled the schooner is fitted with modern features: electric propulsion, exceptionally light hull constituents and carbon-fiber rigging and certified for 85 passengers.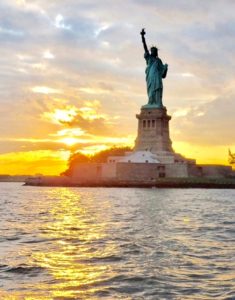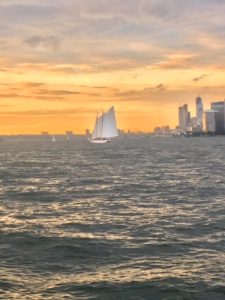 The 2 hour Sushi and Sake Sunset cruise sails from pier 62 every monday evening now through early September. We enjoyed our sushi pairing dinner in the breeze with picturesque views of Governor's Island, Ellis Island, Battery Park, Statue of Liberty and the Big Apple Skyline in its fullest beauty during sunset. 
This Gourmet sailing cruise has an assortment of beer, wine and 4 chilled selections of Sake (Organic 

Junmai, Ginjo

, 

Ozeki Hana and Awaka). Sake was paired with the

 sushi seasonal menu selected by Chef Morimoto of nine different fish piece samplings and a quality roll including spicy sauce (

Silver Whiting, Spicy Tuna Maki

, 

Yellowtail Hirame

,

 Chu Toro, 

Medium Fatty Tuna Hamachi

, Shrimp Ika, Squid Kisu). All sushi was loaded on 1 hour before and soon

prepared after boarding the boat.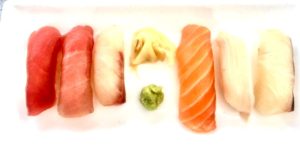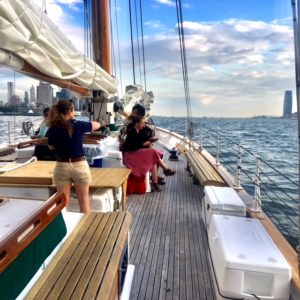 The Chef Morimoto Sushi and Sake Pairing Cruise experience was unforgettable, relaxing and heavenly elegant. What an adventure to be out sailing the Hudson around the island of Manhattan while being served fresh faire and exotic drinks. Treat yourself, friend and loved one to this Five-Star adventure; perfect for a lasting memory.
For more information and to book this sailing or another cruise please visit Classic Harbor Line at Sail-NYC.com