Papillon Bistro And Bar Midtown NYC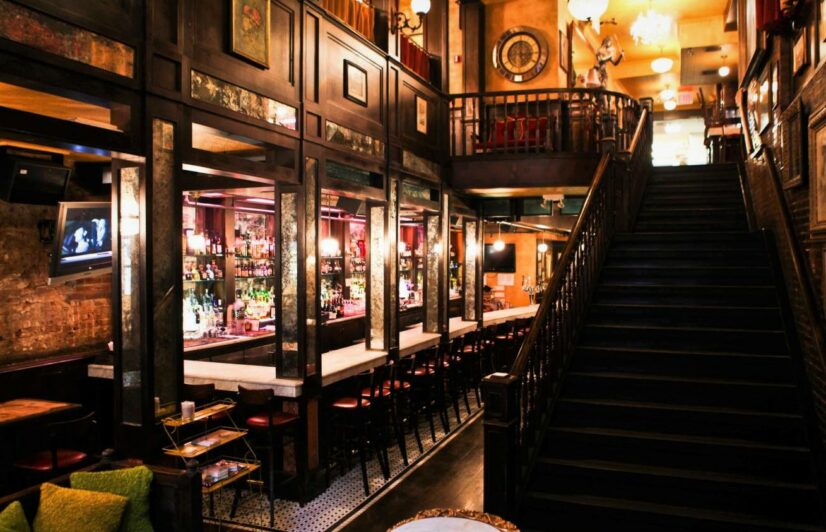 Papillion Bistro and Bar is located at 22 East 54 Street Nestled between iconic Fifth & Madison Avenue in NYC where it's sidewalk cafe patrons can enjoy a relaxed lunch, or pre-dinner drinks and soak up the atmosphere Just a stone's throw from the Museum of Modern art & famous Madison Avenue shopping district a popular venue for shoppers.
The restaurant attracts a mix of locals and tourists and serves a selection of international cuisine making use of traditional ingredients like Bourbon and habanero sauce and is vegetarian friendly.
We entered Papillion Bistro at 6pm and were pleasantly surprised by The décor from the Parisian Beaux-Arts period created with alcoves, light fixtures, wall art, wood work and more for a relaxed charm. Our friendly server greeted us courteously and seated us efficiently at a pleasant part of the restaurant in comfortable seating with a view of the long oak wood bar where I watched the bartender shaking up cocktails.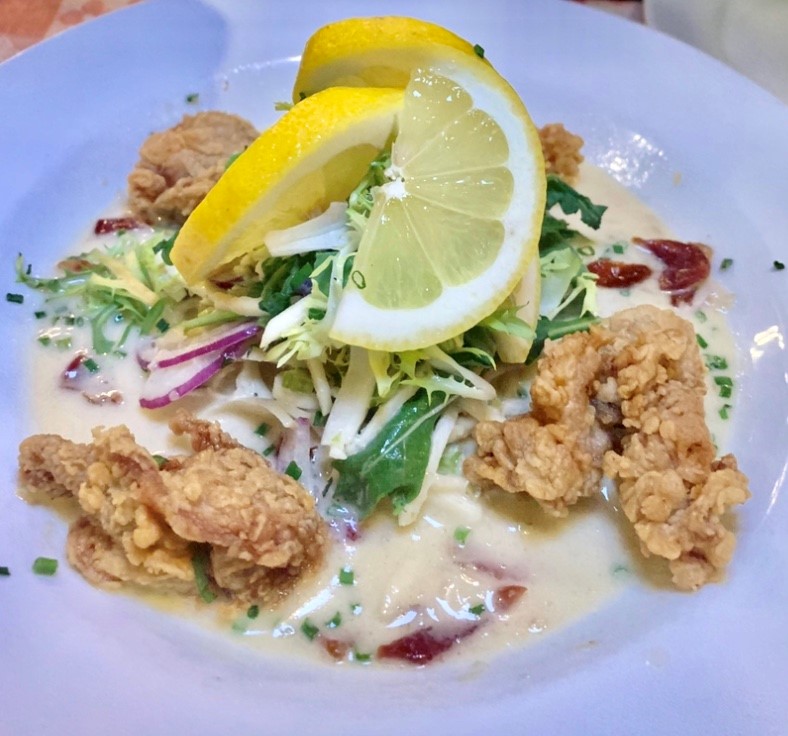 There is a brunch, lunch and dinner menu open everyday from 10:00 am to 10:30 pm. The menu offers a good selection of traditional pasta dishes, salads and the traditional burger and steak choices. Fresh seafood such as shellfish including shrimp, oyster, tuna, salmon and sea bass is also available.
For our drink choice we chose an Old Smokey cocktail with four roses bourbon, cedar smoke, smoked simple syrup, orange bitters, luxardo cherry. It had the most exquisite complex flavor both sweet and sour with a luxurious cherry undertone and was the perfect start to our hors d'oeuvres.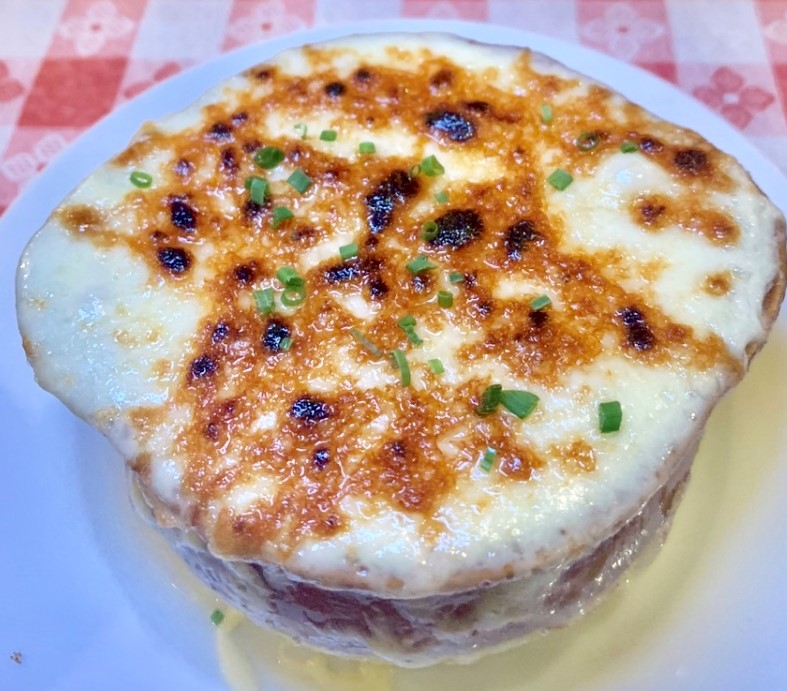 for our starters we chose the Papillon House Salad with grilled chicken that takes on a twist from the Waldorf salad with crispy onions and a truffle vinaigrette, French Onion Soup Au Gratin loaded with melted Swiss cheese, Fried oysters with horseradish Beurre Blanc, fresh tuna and coconut shrimp served with sweet habanero mango that compliments well with the coconut.
For our main course I had the free range half-roasted chicken moist & flavorful, creamy mashed potatoes lightly seasoned & buttered and the sautéed escarole & haricots verts freshness/crunch with a creamy whole grain mustard sauce that complimented the dish giving it an extra piquant taste.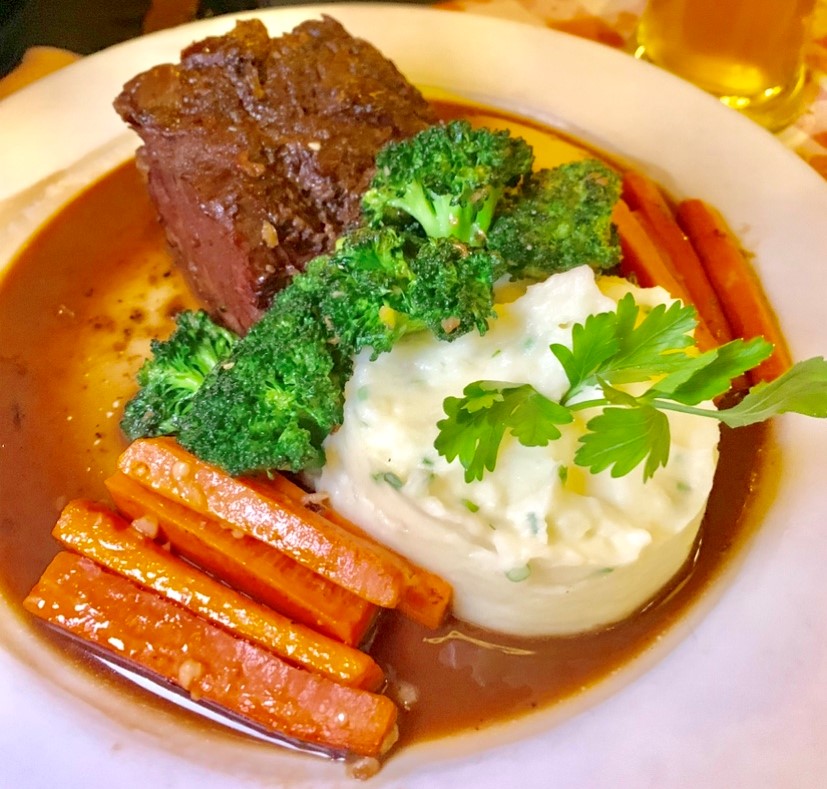 My companion had the rib-eye steak served with mashed potatoes complimented by the flavorsome gravy and steamed vegetables. The steak was extremely tender and succulent, the fresh broccoli cooked to perfection with a crunch and the honey-glazed carrots had a buttery texture.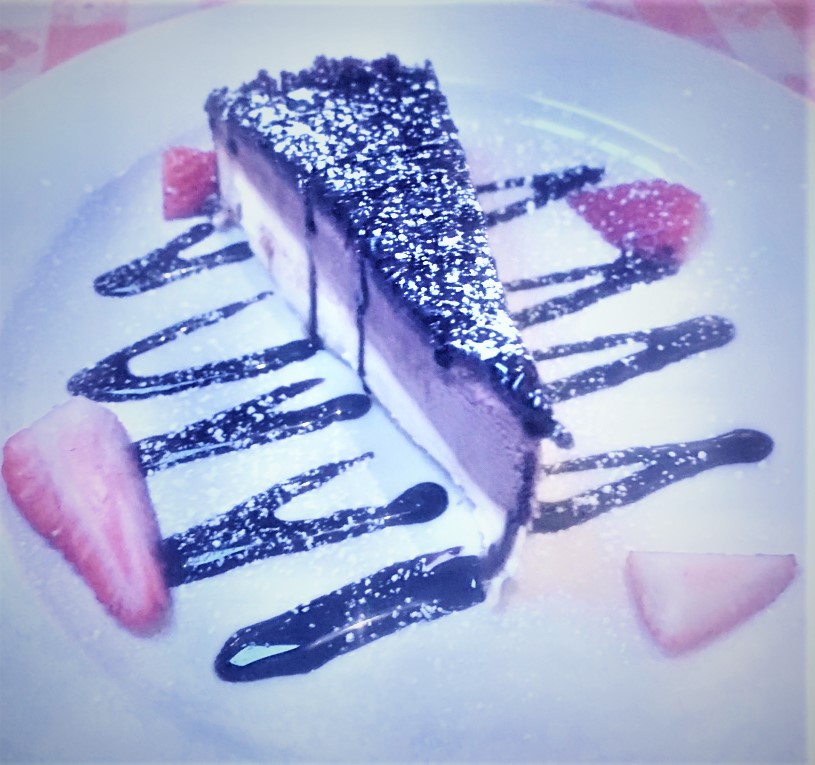 After a suitable pause, we ordered desert which arrived quickly. We chose a delicious chocolate mousse cake with raspberry sauce. The chocolate cake was rich moist and sticky and the raspberry sauce had a crisp tart flavor.
Our service at Papillion Bistro was swift and coordinated for each course with our friendly and professional server checking in on us making sure that everything was to our satisfaction.
We found the dining experience extremely pleasant and observed that other diners were served quickly and also seemed delighted with their menu choices. I will definitely be returning to Papillon Bar and Bistro to try out the rest of the succulent menu and sample some more cocktails. It gets my vote for great food, drinks and a lovely relaxed ambiance as well as a great location.

For Menu options and reservations please call or visit: 212 754 9886 papillionbistro.com