Hotel Chantelle Rooftop Dining Drinking & Fun #hotelchentelle #foodie #summer17 #NYC #dining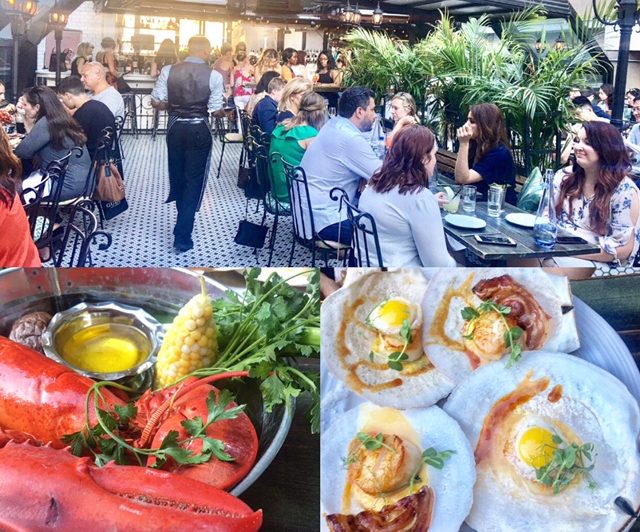 Hotel Chantelle opened in 2010 on the trendy Lower East Side in NYC has a wonderful little known gem – 85 seat Rooftop Dining and bar perfect for dates and joining friends where you can bask in the beauty of this outdoor eatery without draining your wallet. The food is created by reality star Executive Chef Seth Levine Chef – CBS Hell's Kitchen Season 5 who also creates the menu for Hotel Chantelle and Ravi Patel's Penthouse808 rooftop.
I visited this rooftop eatery in June for the weekly special to indulge my seafood craving fix called "Catch Of The Day" with fresh Maine lobster, steamed Little Neck clams slightly cooked for a pop of flavor, sweet corn on the cob, rich red russet mini potatoes all for $29.92 a person.  My speciality rum cocktail was refreshing, light and not too sweet with no skimping on the alcohol so one drink lasted throughout dinner.
Missed a special? don't worry there are monthly specials and the regular menu that includes seafood, meat, chicken and vegan dishes are also a very good deal. so take advantage of the fine food, good weather and fun times on the rooftop of Hotel Chantelle at a great price.
(212) 254-9100
92 Ludlow Street
New York, NY
reservations@hotelchantelle.com