Anisette NYC- Country French Bistro & Wine-bar Restaurant Review #anisettenyc #rusticfrenchfood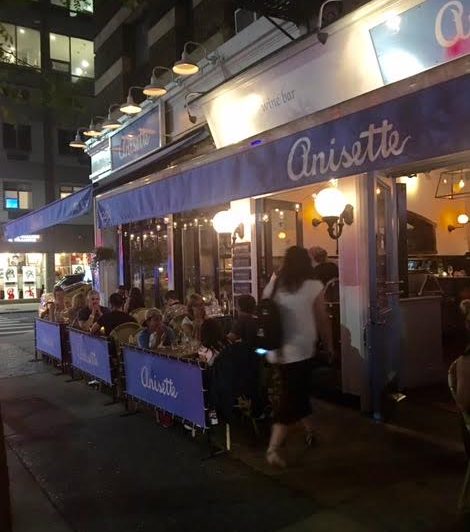 Anisette NYC – Country French Bistro & Wine-bar restaurant located in Gramercy Park at 226 3rd Ave & 19th street recently opened it's doors to serve Country French cooking from the Bordeaux, P'erigord, Gascony, and Basque regions. Anisette is also a Wine bar & Cafe with an extensive wine list. The food is prepared by Chef/Owner Sommelier  Suzanne Letulle & Executive Chef Mercedes Bautista with Delfina Marinez as the pastry Chef. Anisette is in the same spot where La Follia an  Italian restaurant with a good following of customers was located; owned by same owners and will be opening their doors a few blocks away soon.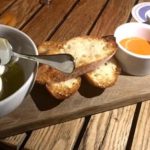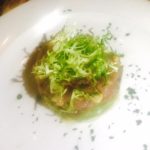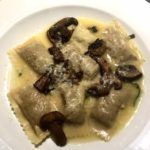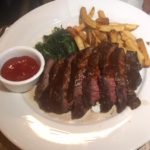 Anisette has a wide variety of specialty appetizers found in the Southwest of France I enjoyed the Tuna Tartare with added texture of fennel and pine nuts and Truffled Burrata tasty grilled crostini on a wooden server accompanied with a large portion of cheese, bread and extra virgin olive oil. The French Provencal Specialties Entree's I enjoyed was a Mushroom and Ricotta Agnolotti – wild/strong taste of mushrooms and sauce and the Steak Au poivre – moist even when I ordered it prepared at medium cook accompanied with rich tasting potato purée.  There are numerous wines to choose from and a good amount of beer and drink choices. One of the specialty cocktails of the restaurant that I enjoyed is THE 226 Cocktail made with grand marnier along with other spirits; smooth with a citrus taste not too sweet and delicious.  For a cozy laid back atmosphere where you don't have to get dressed up for fresh Country French food that won't break the bank Anisette NYC  serves Brunch Sat. & Sun. and Dinner 7 days a week is the place to be.
Related Posts: https://fashionsdigest.com/love-cafe-bar-authentic-eastern-european-nyc-thelovecafetn37/