Travel Windstar Best Of Europe's Portugal,Spain & France James Beard Culinary Cruise #Windstar #beardfoundation @WindstarCruises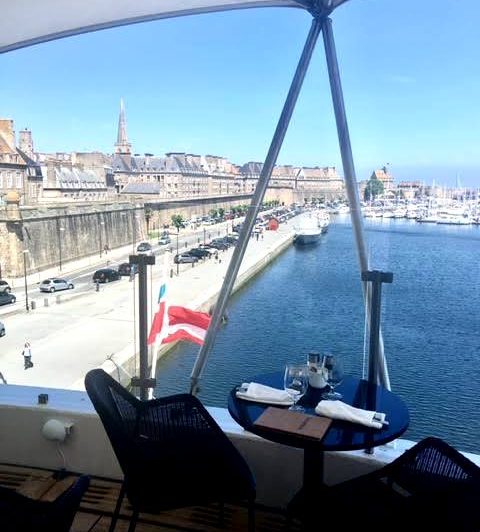 Travel – 
Windstar  Hans Birkholz, president and CEO who believes "Culinary traditions are the best way to experience a new destination" visited The James Beard House to partner with The James Beard Foundation in putting together three Windstar 2016 culinary themed cruises using local ingredients shopped in port destinations, prepared and cooked by  the James Beard Award Winning Chef's on board for a destination dining experience with local wines
paired from the regions of ports visited along and  two local market tours and two complimentary culinary shore excursions included.  Wind Surf  310-guest flagship yacht sailing from Southern Spain & Morocco and Lisbon to Barcelona with Chef Michel Nischan (founder and CEO of Wholesome Wave and Star Legend a 212-guest yacht sailing from Lisbon to Dublin with Chef Maria Hines (owner and executive chef of Seattle Tilth. I picked the Star Legend Yacht's Windstar Best Of Europe's Portugal, Spain & France James Beard Culinary Cruise itinerary since Spain was on my bucket list and the yacht just went through an $8.5 million stem-to-stern transformation a year ago.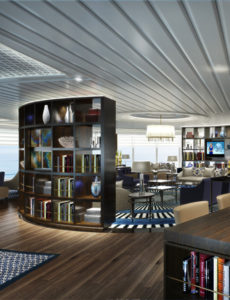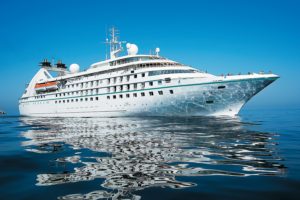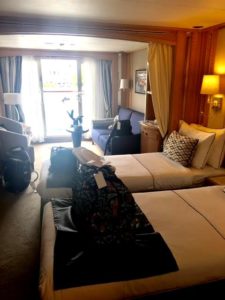 Landing in Lisbon Portugal a very old city that is understated and priced to explore; a city that charmingly reminds me of how NYC use to be; raw and affordable with an artistic character was a wonderful first impression of my trip.  Arriving at the Dock I was both surprised and glad that the Star Legend was conveniently in port of call in the center of the city.  The advantage of Windstar cruising is that since their fleet of yachts are small enough to dock in the cities visited you can simply walk from the ship right into the city for a tour and/or if you want to take advantage of the night life it's right in your neighborhood across the street, sometimes same block and that is freedom.
the excursions I went on were of fairy tales touring a neighborhood feel in Porto Portugal and Ferrol Galicia Spain a city built on hills, taking walks on picturesque village roads to the Trabanco Cider Apple factory in Gijon Spain, touring the walled city of St Malo Northern France, vising an oyster farm along with tasting and market in the Port of Cancale – oyster capital in Brittany France. Château  Kirwan Vineyard  for a hosted wine tasting party and regal city of Bordeaux France, breathtaking French Riviera and the charming Green Venice Canal excursion in la Rochelle France.  There is plenty to do on board when transatlantic crossing or to unwind with ships pool, jacuzzi, spa, gym, table/board games, movies, regional shows/entertainment, lounges and more.
                
T
he culinary part of this experience was a foodies indulgence ordering breakfast, lunch or dinner in your room or bauquet /sit down service, excursion traveling with chefs to 
local markets while
 they pick food for the evening cuisine. cooking demonstrations with guest Chef Maria Hines. Wine tasting/seminar of the regional wines with Sommelier William Davis in every port, Chef pairing dinner extravaganza, Formal dining every evening with wine, ship deck barbecue with tons of raw seafood, cooked meats and all the fixings. 
I also had a chance to sit down and talk about the history of the James Beard Foundation that has raised over & 6.5 million in scholarships over dinner with Marilyn Platzer – CFO/COO and her husband Kenneth Platzer 
also on this cruise.
Take a look at these publications awards, best and top mentions for 

Windstar 

James Beard Foundation Culinary Cruises: Condé Nast Traveler – 2016 21st Annual Gold List of "Our Favorite Cruise Lines /BRIDES Magazine 2016Celebrated Living Top 10 Cruise Lines for Couples  2016 Platinum List Best Boutique Cruises /Cruise Critic Online – Cruise Critic Cruisers' Choice Awards 2016, Best Service on Star Breeze /Cruiseable Online – Best Cruise Lines for Honeymoons Award /2016Smarter Travel Online – 10 Best Cruise Lines for Foodies.
Windstar

Cruises operates a six-ship fleet of boutique sail and all suite yachts on seasonal cruises throughout Europe including the Mediterranean, Greek Isles, Adriatic, Scandinavia, Baltic and British Isles; to the small harbors of the Caribbean, Costa Rica, Panama Canal; and sailing year-round in Tahiti and the South Pacific. With private yacht feel cruising all over the world it's easy to explore lands, cultures and cuisine in a luxurious way and in a quarter of the time just by walking off the ship. 
 All pictures except ship owned by FashionsDigest.com