Spice Island Beach Resort in Grenada Unveils Luxury Upgrades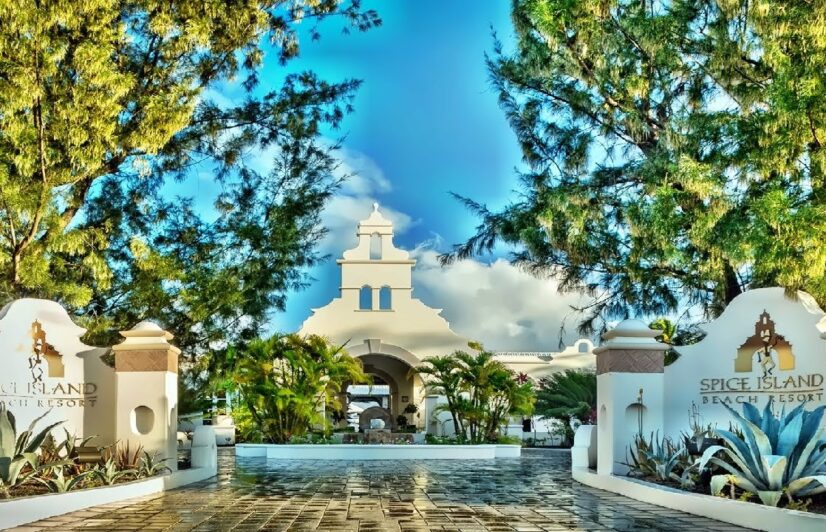 The country of Grenada spans 134.6 sq miles & consists of the main island of Grenada, the larger islands of Carriacou and Petit Martinique, with some 600 small islets, mostly uninhabited and all volcanic in origin varying in elevation. 100k people inhabit the island and the land remains under-developed since the Government keeps new building permits to a minimum. The island is small enough that one can drive around the Island's coast in 90 minutes. 
Spice Island Beach Resort in Grenada continues to be a 5 star luxury AAA Diamond Resort Recognized For its 7th Year With Six Star Diamond Award By American Academy Of Hospitality Sciences and rated on TripAdvisor as the number 1 property in the Caribbean located at Grand Anse beach on the Island of Grenada in the Caribbean.
Sir Royston Hopkin who passed away in 2020 set the standard in the hospitality industry of the region leaving his legacy, experience & philosophy in luxury property operations to his children who grew up working in the resort and were educated in hotel management. Miss Janelle Hopkin stepped into the role of President and Managing Director. Lady Betty Hopkin is the Chairman with a special love of maintaining the gardens and  Nerissa Hopkin is the Hotel's Director. Brian Hardy-General Manager and Donnette McQueen-Front Desk Manager have been with the Spice Island family for many years.

My second visit to Spice Island Resort was even better with several resort enhancements, including, a brand new hotel bar, redesigned Anthurium Pool Suites, upgraded kitchen facilities, and the addition of an open-air Yoga Pavilion overlooking the Grand Anse Beach.
 You notice how relaxed you begin to feel when you experience this resorts first class experience with luxury car airport shuttle only 10 minute's drive, easy breezy check-in with a specialty drink in hand from attentive staff, arrival champagne bottle, spice and chocolates in room, top shelf stocked bar, daily cheese platter, Molton Brown skincare/haircare & nightly turn-down services with chocolates.
The dining is also new and unveiled while keeping their favorite Caribbean dishes on the lunch menu; the evening menu is gourmet  fine dining Caribbean fusion style cooking with a beautiful presentation. One would never get bored with food at this resort since the dinner menu is changed daily and the lunch menu is changed 3 days a week. the 24-hour menu has so much to choose from and everything including bread and dessert is made in their kitchen.
With 64 luxury rooms, all classified as Suites with private villas equipped with plunge pools or beach suites with hammock and beach lounge outside your door along with en-suite 24-hour menu, top-shelf liquor, VIP service, Zen Spa, fine dining, entertainment & a huge, clear, temperature-maintained pool that's steps away from the serene Grand Anse Beach. 
Whenever you want to step off the property there are Island tours and excursions including driving to locations thru lush vegetation on mountainous hills, scenic waterfalls, or snorkeling and scuba diving thru the sculpture park. My half-day tour with Mandoo Tours Grenada felt like 2 hours visiting the countryside's villages & farms; Concord Falls, Spice Factory, picking fruit off trees & feeding monkeys. There is plenty to do on the property; enjoy the pool with views of surrounding hills, Janissa Spa, Yoga & Fitness Pavillion, boutique, restaurant, ocean view bar, water sports, live bands, Kids Club and more.
Spice Island in Grenada has stepped up its game, proven to be even more of a true luxury vacation that will have you feeling like you're floating on air in paradise. Wonderful for families and a special destination for honeymooners. 
Spice Island Beach Resort Grand Anse Beach, The Lime, Grenada
+1 473 444 4258 spiceislandbeachresort.com