Review- Bay Gardens Beach Resort & Waters Edge Villas Gros Islet, St. Lucia #BayGardensBeachResort @baygardensbeachresort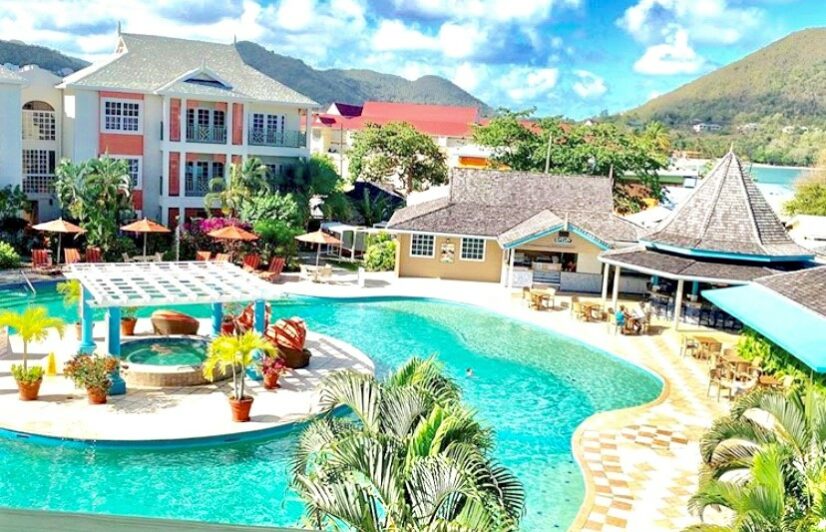 Right on the northern tip of St Lucia, Gros Islet was once a fishing village but is now a thriving and popular resort. Located about an hour and half away from the international airport, this part of the island is well served by taxis and buses as well as airport shuttles.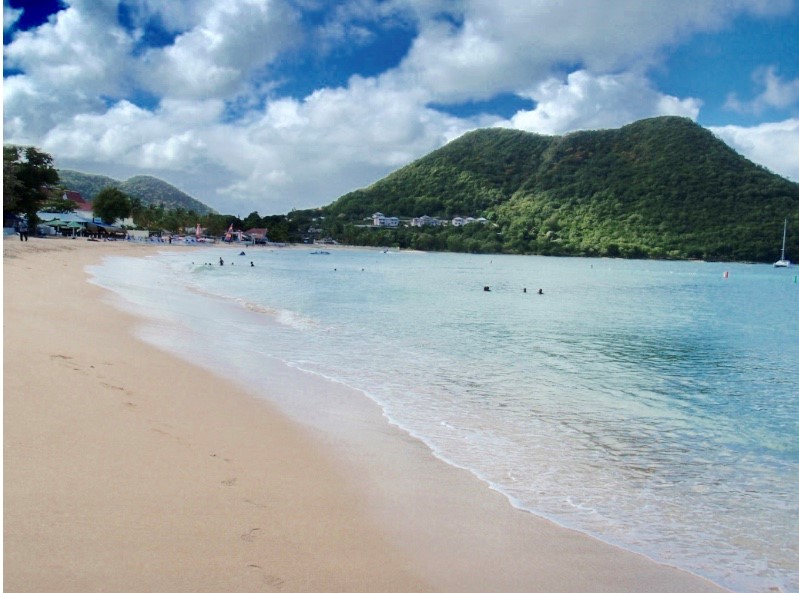 With year-round glorious weather, Gros Islet also enjoys a wonderful climate with high temperatures and plenty of sunshine. We stayed in two stunning properties in this part of the island and had an absolutely amazing time. Our first Stay was at Bay Gardens Beach Resort, St Lucia where we had a suite at the Bay Gardens Beach Resort in Rodney Bay Village. This property boasts a fabulous location right next to the island's best beach, Reduit Beach, perfect for boating, where we enjoyed our cruise tour. the beach is known for it's mile of white gold sand which is perfect for swimming.
The Splash Island Water Park is just next door and is open to hotel guests while the bars in the heart of the resort are only a ten-minute stroll away. We loved staying within easy reach of the action while also having the option to enjoy the resort's own wonderful amenities.
The colorful resort itself features six accommodation blocks of three stories each, all with bright lime and orange paintwork. The grounds are full of bushes and flowers, while the huge pool is the perfect spot to cool off. We really enjoyed the pleasant, relaxing atmosphere, although we did drag ourselves away from our sunbeds to try some of the hotel's activities. There are water sports on offer including kayaking and water-skiing, as well as an on-site spa and fitness center. We also took the water taxi to Pigeon Island across the bay for a spot of sightseeing.

We loved our luxurious suite with its comfortable bed, separate living area, spacious bathroom and full kitchen. We also enjoyed dining in the two al-fresco restaurants with their delicious a la carte meals and buffets. With everything included in the cost, we found our stay to be great value and a whole lot of fun for all the family, with kids' clubs and family-friendly activities in the price. We also thought that this would be a wonderful place for honeymooning couples thanks to its relaxing yet luxurious atmosphere, its comfortable accommodation and its wealth of facilities.
Waters Edge Villas, Gros Islet The second part of our dream stay in St Lucia was in a four-bed villa at Waters Edge Villas in Rodney Bay. Right on the waterfront, this property afforded incredible views over the marina and since it was right in the heart of the main resort area, we had easy access to shopping malls, restaurants, bars and the casino.
The modern villa offered the height of luxury with all contemporary conveniences. Although we had our own private kitchen for self-catered meals while benefiting from all the amenities at Bay Gardens Beach Resort which was just a shuttle ride or stroll away. With enough space to accommodate ten people, a private swimming pool, deck and beautiful decor, we enjoyed a truly luxurious stay here. We thought these villas would be ideal for larger groups of friends or families wanting to enjoy their own private space.

Both the resorts we stayed in during our special vacation were absolutely beautiful and offered every amenity to make our stay perfect. We had a wonderful time in St Lucia and would return again in a heartbeat. With fabulous facilities in an equally gorgeous setting, it's a vacation we won't forget in a hurry!