Hampton NY Summer Happenings July 2016 #HamptonsHappening #revolveinthehamptons #CaravanOfCamilla #Hamptons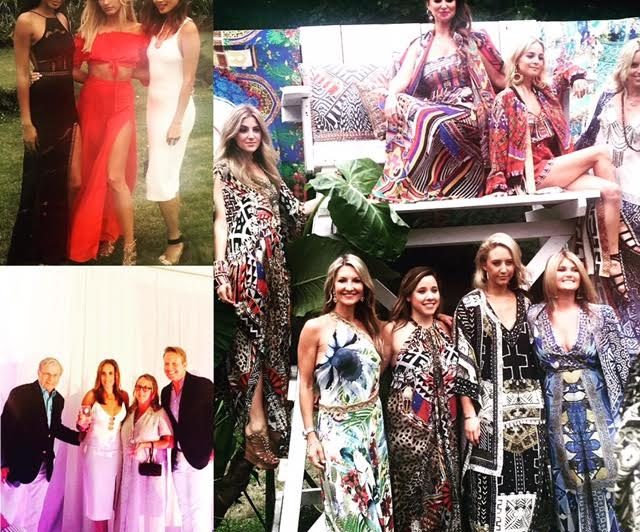 The Hamptons – towns and villages of East End Long Island NY named Southampton and East Hampton.  The Hamptons have grown from a sleepy backyard summer spot that held small venue weekend product events and summer vacationing.  Today's Hamptons is a different animal with lavish Mecca multi event happenings thrown by well known personalities in leased multi-million dollar properties that bring socialites, celebrities and the new household named publishers, bloggers and vloggers visiting for the day or weekend and summer property owners looking for a good time.
There are more than 50 different events hosted in any given summer weekend; Saturday being the most popular for soirees. Please read further for the bigger Hampton Happening Event reviews on the weekend of the 9th, 2016.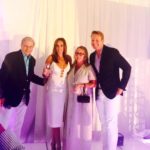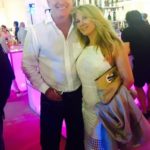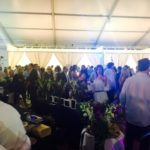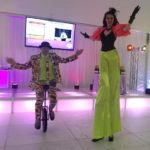 A Hamptons Happening 40th Anniversary Samuel Waxman Cancer 12th annual  Research Foundation Benefit Feast – Held on Maria  and Kenneth Fishel's Bridgehampton Property  Honoring Sandra Lee – author and television personality and breast cancer survivor, Deirdre Quin CEO of Lafayette 148 New York and Jayma Cardoso Owner of The Surf Lodge in Montauk NY. The event was a feast with over 30 different NYC and Hampton's restaurants serving up entree's and dessert including a top shelf, wine and beer bar.  After the live auction presided by Chris Wragge and feast there was entertainment with the auction area transformed into a giant dance floor. I spotted Ramona Singer coming from the Resident Magazine cover party, Jill Zaran and her husband, socialites and other personalities all enjoying the night and guests leaving for the parking area in great moods from the festive, charitable and lavish event.  The Samuel Waxman Cancer Research Foundation has awarded approximately $90 million to support the work of more than 200 researchers around the world.  For more information on the Event and foundation please visit:  www.waxmancancer.org/Events/Hamptons-Happening  www.waxmancancer.org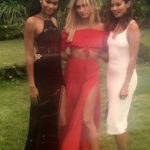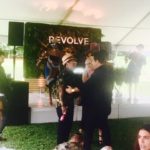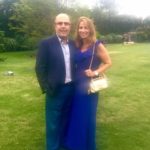 Revolve Summer Splash Party Event – Hailey Baldwin hosted the retailer Revolve event at the Hampton's House with Chanel Iman and Jamie Chung among other celebrities and personalities – Olivia Culpa, Tallula and Scout, Louise Roe, Luka Sabbat, Jill & Bobby Zaran and blogger Kristina Bazan.  There was Moet, top shelf drinks, catered appetizers and Tinashe and D.R.A.M performances.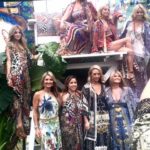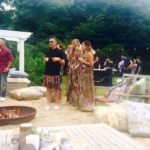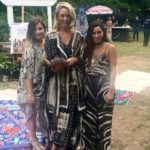 The Daily & Designer Camilla Franks held a Sunset Soiree in East Hampton – With flowing caftans in an artisan realm of color in a relaxed boho atmosphere around a fire pit with food & drinks passed around was a lovely way to spend the time looking at the designs.